The Inspiring e-zine recently had the pleasure of catching up with Kate Sherwood, HR Business Partner at Toyota GB Plc, who tells us more about the actions taken within their organisation, to help support women going through menopause, alongside advice for those whose partners, family members or friends are also going through this experience. 
"The working world is learning to discuss race, gender, and generational differences more openly, so Toyota (GB) PLC took the initiative and added menopause to the agenda! This is a key focus for us as it will, at some point, affect all women in their working life. 
We continued on the vein of female equality by tackling the barriers some may understandably feel when discussing menopause, and with menopausal women being the fastest growing workforce demographic in the UK, we wanted to equip everyone with the tools to feel comfortable talking about menopause, and knowing who and where to go for the right support and advice. We therefore launched a comprehensive framework in tandem with International Women's Day on 8th March which included a whole host of information; a manager's guide, an employee support guide and a menopause policy. We also provided external training to our HR Team and a number of our Mental Health First Aider's on how to support our employees, whether they're going through the menopause, their partner is, their direct line report, or a friend or family member.
Both the manager and employee guides provide clear signposting to make the conversation as successful as possible, starting with hints on setting the scene, through to how to approach the conversation itself and recommendations on how to follow up.
Snippet from the 'Menopause Employee Support Guide':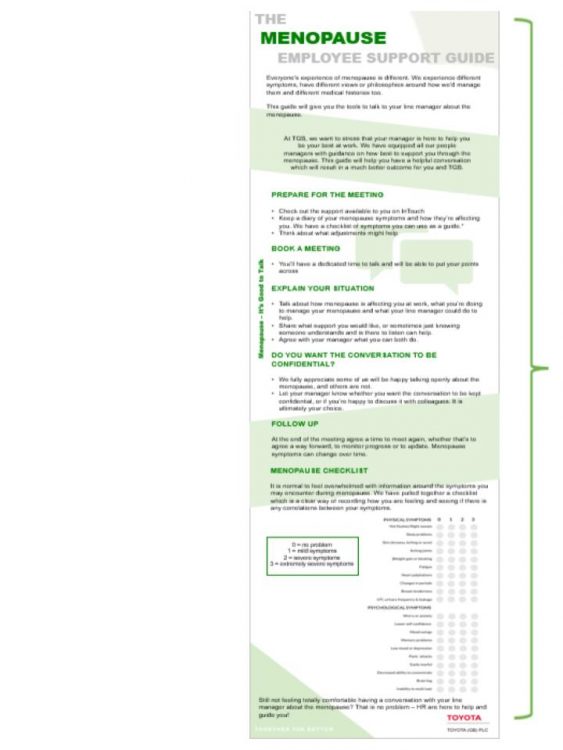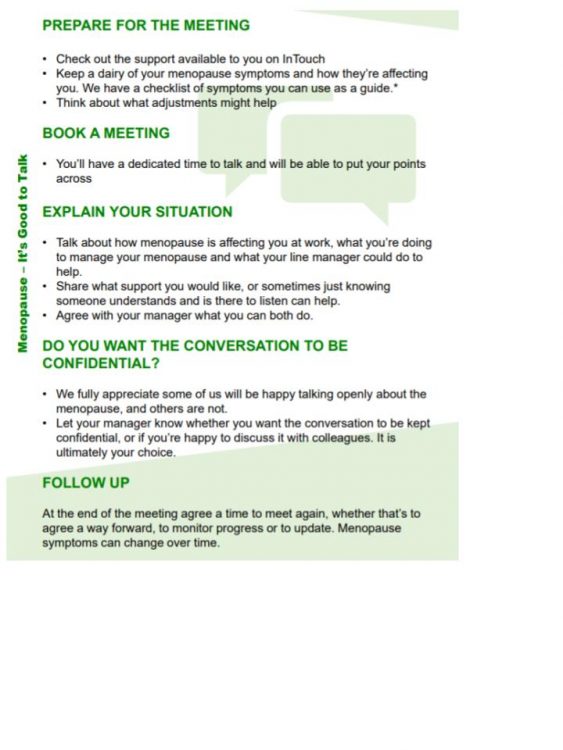 Snippet from the 'Menopause Conversation – Manager's Guide'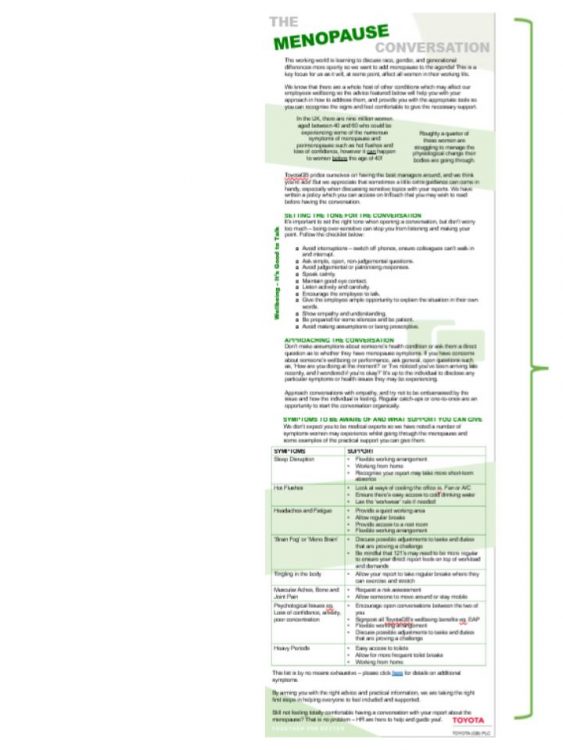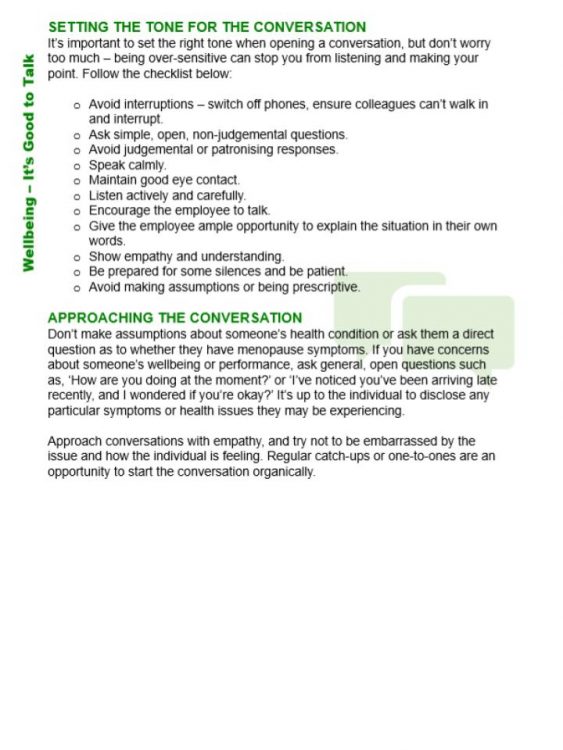 We have had a fantastic response so far, with one of our employees sharing "just knowing that your manager has been provided with guidelines and tools for such a personal topic like Menopause, enables you to be able to raise the subject, let alone have a conversation. By knowing that the company and your manager supports Menopause, creates a safe environment which empowers you to be open and work together to find a way through, what can already be a difficult journey." 
By adding another string to our bow in educating our people on menopause, our employees no longer need to shy away from the topic of menopause and can feel confident in talking about it. After having the conversation with their manager, one employee said that they felt "an enormous pressure has been lifted and they "can't recommend this initiative enough, it's made such a difference.
We plan to continue to foster an inclusive mentality in everything we do, resulting in a fantastic work culture where people can be their best selves!"
We'd love to hear more about how you're helping to support women throughout your organisation and drive gender balance and inclusivity throughout the automotive sector. Share your thoughts with us on social media or get in touch with nicola@automotive30club.co.uk to join our Automotive 30% Club Inspiring Super Network today.