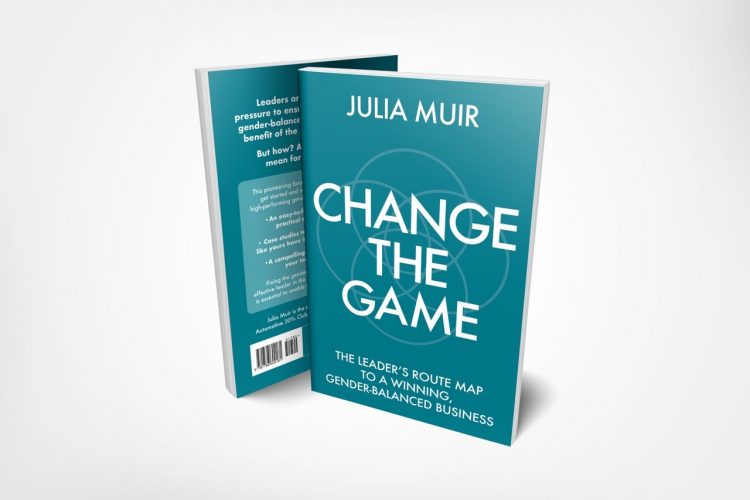 Julia Muir's 'Change the Game' Virtual Tour
Julia Muir, Founder of the Automotive 30% Club published her book in March "Change the Game: the Leader's Route Map to a Winning Gender Balanced Business" and it became an Amazon Best Seller on the launch day.
She is now hitting the digital road with a virtual tour to speak about the contents of the book and has participated in three virtual events throughout June and July, hosted by Automotive 30% Club members. Each event has aimed to raise awareness about the Club and our activities, including the Inspiring Super-Network and Ezine.
On June 22nd Julia spoke about the 'Myth of Meritocracy' with colleagues at Bentley Motors to mark International Women in Engineering Day.  
On June 30th Julia was a guest speaker at Cox Automotive's annual Women With Drive event. Where she explained the purpose of the Automotive 30% Club and why it's needed to encourage inclusive leadership and to Change the Game in the sector.
On July 5th she met the women from TrustFord's Leading Ladies network for a discussion about what we can all do to ensure automotive retail is a great place for women to work in and progress. 
In this article, Sharon Ashcroft, HR Director at TrustFord explains how Julia helped to inform and inspire TrustFord colleagues on the importance of gender balance.
"In line with our ambition to be an employer of choice we are working to make TrustFord more inclusive to all members of society.
Part of our efforts has included the creation of Leading Ladies – a support network for our female colleagues.
For the group's most recent virtual meeting I was delighted to welcome the Founder of the Automotive 30% Club, Julia Muir, who shared her background in automotive and more information around gender balance and the Club's aims.
 We hit on some really important subjects, looking at…
The business case for better gender balance

Myths around efforts to improve gender balance

The resistance to change that we may experience from others 

Why fair and forward-thinking returning and work/life balance policies are so important

How micro-aggression against women can create a toxic culture

The role male colleagues can play in supporting better gender balance

Recognition through the Inspiring Automotive Women Awards
Along with Julia's input, we also shared the latest on the work TrustFord has continued to do around D&I and invited participants to share their questions too.
The sessions, which I'm delighted to say were attended by many colleagues, male and female, at all levels of our Group, were really productive and thought-provoking.
Huge thanks to Julia for informing and inspiring everyone on the call about the importance of boosting gender balance in our industry!"
Julia Muir comments:

"It was great to digitally meet so many advocates and allies of gender balance at TrustFord. It's so important to ensure as many team members as possible understand why gender balance and inclusion will lead to a healthier culture and success for the business and for them personally. Everyone wins when everyone is able to fulfil their potential and the legacy barriers of the old norms and practices are removed. Everyone benefits from being part of a team that is an inclusive employer of choice in the community. I am sure TrustFord has the right foundations in place to achieve that."
If you would like Julia to virtually visit your company on her Change the Game tour, and share her knowledge and expertise with your leadership team or inclusion network,  please contact her directly by email at julia@automotive30club.co.uk or to find out more about the work of TrustFord's Leading Ladies group, click here to listen to their Leading Ladies podcast.