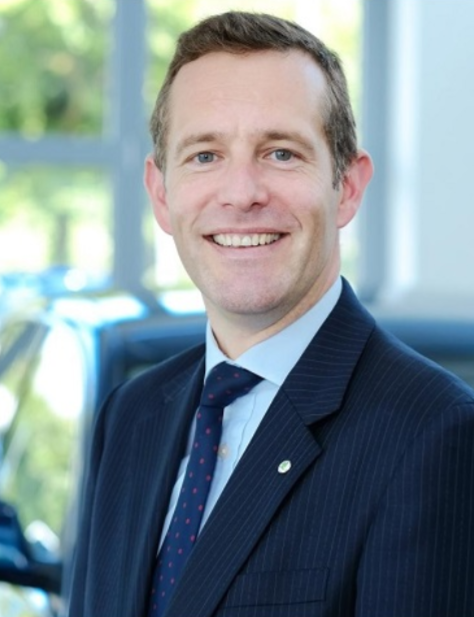 Volkswagen Group is proud to celebrate the success of Warren Richards, recognised for his work of proactively championing diversity and inclusion and named an 'Agent for Change' by Management Today.
He's included in a new list of 'male leaders who are tackling inequality at work by changing company cultures, shattering glass ceilings and challenging the status quo'.
As Inclusivity Programme Lead, Warren – whose 'day job' is Head of Group Parts Operations – has been supporting VWG's ongoing drive towards greater diversity and inclusion as head of both our #DrivenWomen campaign, in operation since 2015, and the newly launched D&I programme.
He was instrumental in defining the Group's D&I strategy, establishing three key workstreams to attack gender imbalance at all levels: Inspire, Develop and keep and Attract.
Warren said: "I'm really thrilled and honoured to be recognised. I'm so pleased as it shines a light on the work everyone here has done. It wasn't so long ago that we kicked all this off, so it's fantastic to be recognised just four years later for how we are changing things here and just how far we have come.
"I think what's made the biggest difference to what we've achieved so far is the drive and passion of the team working on the project to push forward the initiatives. The support of our senior management has always been fantastic too.
"It's also been helpful to be able to learn from other businesses who are inspirational in how far their own projects have gone," he added.
And while Warren's delighted our efforts have been recognised, there's still work to be done.
"We're going to be working with workingmums.co.uk to attract new talent into the business. We're also looking to develop a cultural calendar with various events and activities to celebrate, and exploring setting up Employee Network Groups.
"And, of course, we'll be continuing to work to inspire students into careers in the industry, attracting others to come here but developing our own talent within Volkswagen Group."
For more details click here: https://www.managementtoday.co.uk/agents-change-power-list-2019/women-in-business/article/1584330
Article by Volkswagen Group UK