International Women's Day, World Mental Health Day, International Day of Peace, the list is almost neverending with the number of days we celebrate and recognise annually. Some days are celebrated very successfully through the use of social media and other days may simply be celebrated with a health and wellbeing session in the office, yet many still go unnoticed or fall under the radar somewhere, when arguably they are some of the most significant days of the year. 
As we celebrate Black History Month once again, it became apparent to me, as Apprentice Communications Manager, that I would be producing content around black history and with that I became increasingly embarrassed at how under-educated I was on the history of black women and the accomplishments of many people of colour.  Thinking back to school, I was aware of women such as Rosa Parks, Harriet Tubman and Malala Yousafzai, black women who have changed the world through their contributions to making change. But with the recent Black Lives Matter protests and in true Automotive 30% Club style I wanted to educate myself and you as readers of the importance of recognising and celebrating black women from our past and even our present who may not have been recognised at the time. 
Black History Month was created by American historian Carter G. Woodson, ​who aimed to challenge preconceptions at the time that 'the negro has no history'. Black History Month allows people to reflect on the diverse histories of those from African and Caribbean descent and look at the achievements and contributions to social, political, economic and cultural development. It can be argued that teaching black history throughout one month simply isn't enough and more must be done in order to integrate it into the mainstream education system. 
In the United Kingdom, Black History Month was first celebrated in October 1987. It was organised through the leadership of Ghanaian analyst Akyaaba Addai-Sebo, who had served as a coordinator of special projects for the Greater London Council and created a collaboration to get it underway. 
We spoke with three women from within our member companies to find out which black woman most inspires them, by making history at this present time and I also give some further insight into my inspirations. 
Sophie Penrose, Technology Support Engineer at Auto Trader details her inspiration below,
"Olivette Otele is the UK's first black female professor of history and is the first black woman to be appointed to a professorial chair in history in the United Kingdom. Earlier this year she became Bristol University's first appointed professor of the history of slavery, where she is committed to completing research into the history of the City and the University's past involvement with the transatlantic slave trade.
I was inspired by Olivette after reading about the work that she is doing because as a black woman I have been personally affected by racism and my ancestors are descendants of enslaved people. I believe that knowledge about the history of slavery and Black History in general is a key part to breaking racism, so to see that Olivette is dedicated to educating others about such an important issue, which may be the driver to change, and has managed to set so many firsts is truly amazing.
It is not to be underestimated just how hard Olivette has worked to get where she is whilst also raising a family, and she will have undoubtedly opened the door for women of colour, especially black women and our younger generation who wish to pursue similar roles"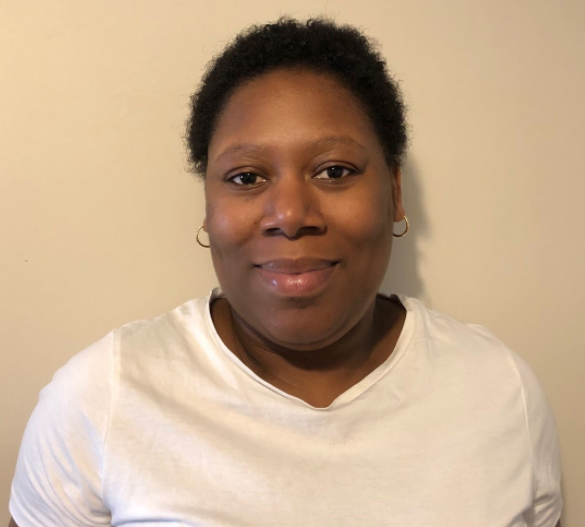 Sophie Penrose, Auto Trader UK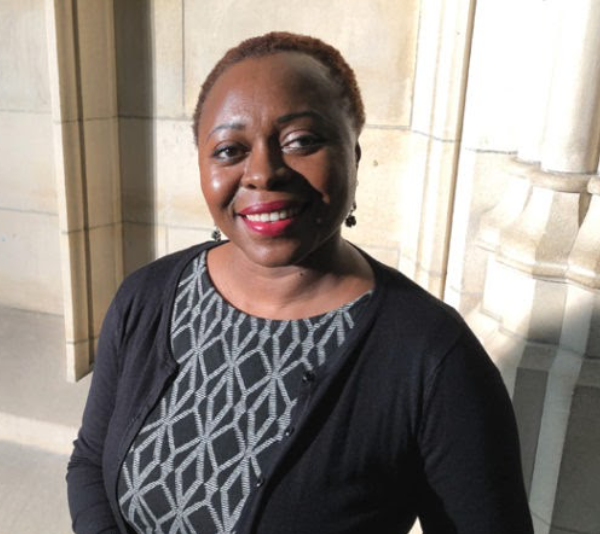 Olivette Otele
Sibelle Reina, Group Customer Insight Manager at Volkswagen Group UK tells us more about who inspires her. 
"All eyes are on the potential first female Vice President of the USA, but there are many black women Prime Ministers and Presidents around the world currently leading their countries (Namibia, Barbados, Ethiopia etc.) and many who did so before. Such as Maria Liberia Peters, who was my Prime Minister, holding the position in the Dutch Antilles (1984-86; 1988-94) from my teenage years into adulthood. A role model for female leadership at the highest level, I admire her sense of service to the people and she is still active in promoting women in politics."
Sibelle Reina, Volkswagen Group UK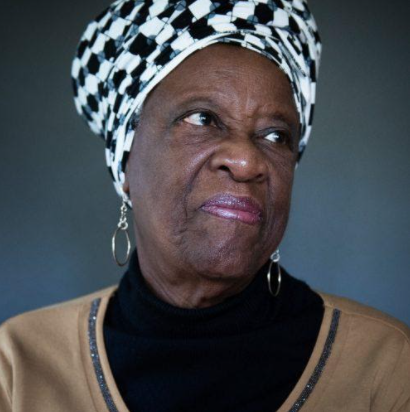 Maria Liberia Peters
Itunu Para-Mallam, Product Engagement Associate at CDK Global gives us insight into her inspiration and details the importance of recognising heroes who may often go unnoticed. 
My parents have devoted their lives to activism, social justice and a pressing need for equality. Instilling the need for change and the people – forces to be reckoned with – that turn outrage, chaos and fear into hope and action. Adut Akech is one of those people.
The 20-year-old South Sudanese-Australian is one of the youngest supermodels to use their career to advocate diversity and equality whilst dedicating her life to support refugees. Born a refugee herself, Adut has leveraged the publicity her job brings to teach others that your circumstance, gender and race is indeed your strength. And for that, many, myself included, this has inspired a sense of purpose and a strong desire to influence change even when the odds are against us.
Without this recognition, many heroes are unnoticed by the average person. So the responsibility is with us all to share their work and courage to take the steps many of us never will. Adut's work has helped lift the unjust barriers on race, class, gender – the list goes on. While many strident steps have been made, the road to equality is long. How will you make a difference today?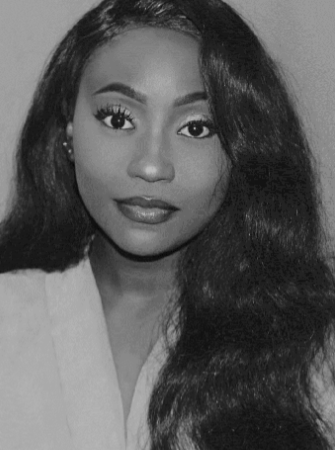 Itunu Para-Mallam, CDK Global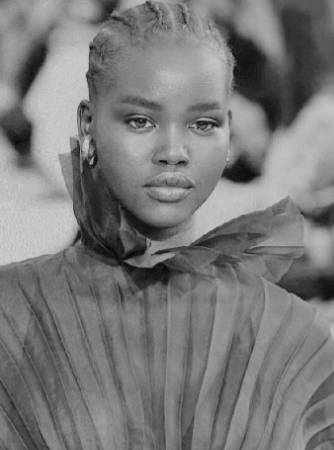 Adut Akech
In addition to the incredible women above and after spending more time looking into the history of black women, I came across three dynamic women of colour who stood out as inspirational to me and so I wanted to share more information about them with you here.
Mary Seacole
Mary Seacole, born (1805) and raised in Jamaica, came over to England in 1854 and asked the War Office if she could help the wounded soldiers who were fighting in the Crimean War at the time, however, she was turned down. Determined, Mary raised money herself to travel to Ukraine and Balaclava, in order to care for the British soldiers who'd been injured. Despite her efforts during the war, not many people were aware of who or what she had done for Black History. Seacole is often compared to Florence Nightingale, who of course helped many people, however, gained much more recognition in doing so. In recent years, campaigning has taken place and in 2016 a statue of Mary Seacole was built outside St Thomas' Hospital in London, to ensure that we remember the work she did.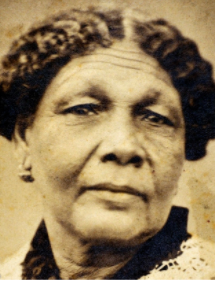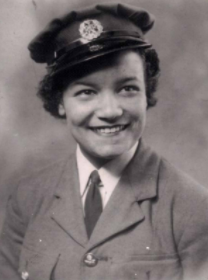 Lilian Bader
Lilian Bader was born in Liverpool (1918) and one of the very first black women to join the British Armed Forces, during the Second World War. Starting out as a canteen assistant at an army base in Yorkshire, Lilian was forced to leave due to her heritage, before later being accepted in 1941 into the Women's Auxiliary Air Force (WAAF), where she eventually trained as an instrument repairer, before becoming a leading aircraftwoman and soon afterwards earning herself the rank of Corporal. In 1943 Lilian married a serviceman and later left the army to have children. However, this didn't slowLilian's hard-working nature, as she re-trained and got a degree from the University of London to become a languages teacher.
Olive Morris
Olive Morris, born in 1952 was a community activist in South London in the 1970s. Morris sadly passed away after a battle with cancer in 1979, aged 27. Although she had somewhat of a shortened life, Morris made huge impact to black communities across the country through her activities which included feminist activism and founding groups such as the Organisation of Women of African and Asian Descent (OWAAD) and the Brixton Black Women's Group,  who campaigned to have '18 Brixton Hill' renamed 'Olive Morris House' in 1986, to remember her legacy.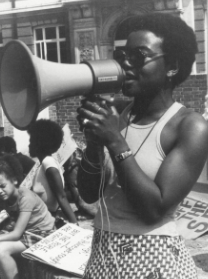 Article written by Sophie Oak, Degree Apprentice Communications Manager, Automotive 30% Club