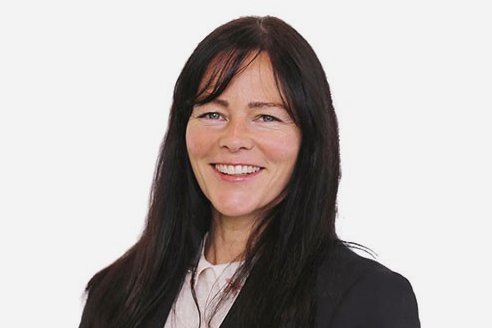 "It felt a perfect fit for where Auto Trader is – what we believe in, what we're passionate about, and equally what the UK Automotive 30% Club is designed to achieve," says Rebecca Clark, Manufacturer & Agency Director at Auto Trader.
Our company had already recognised the importance of supporting women in the workplace, had explored developments within the automotive industry, and set up the Auto Trader Women's Network in 2016.
"It made sense to sponsor the UK Automotive 30% club because of our shared objectives of supporting females at all stages throughout their careers. We're really serious about bringing diversity, inclusion and gender to light."
Recruitment challenges
Reorganisation brought some recruitment challenges. In June 2013, with the final copy of its magazine distributed, Auto Trader became a 100% digital business. Previously, it had around 20 offices across the UK, each with a magazine team set up as a business in its own right. In 2014, the company moved to two offices in central Manchester and King's Cross, London. This brought changes, as Rebecca explains: "We found there were some restrictions on childcare and ease of travel into a city centre, which contributed towards the male/female ratio."
She adds: "We are also a tech business and an automotive business, both typically skewed towards males" says Rebecca, adding that the company is taking steps to balance that ratio. As an example, she cites the company's graduate recruitment program, which takes on an equal number of men and women. "If we're taking on 18 graduates, and we couldn't find nine females then we wouldn't take nine males," explains Rebecca.
Diversity and inclusion
Rebecca explains the company tries to ensure a reassuring and supportive environment for a woman in an interview. In addition, there's a women's network, open to everyone who champions females in the workplace; typically, about 15 percent of males attend.  As she remarks: "It's all about helping females feel supported and be part of the community within the wider Auto Trader business."
All Auto Trader employees have gone through a diversity and inclusion one-day workshop: "We started about 24 months ago, and it's a real commitment within our business to do that," says Rebecca. "Team members help run the workshops, and it's part of our company induction for all new employees.
We think of diversity being about the mix of people and inclusion is getting the mix of people working in the right way."
Strong champions
On a personal level, Rebecca comments that she's been fortunate in always having strong females championing her in the business and in her career. She recalls the motivation and support from Sharon Randall who ran the company's sales division for many years: "When I started working for Sharon, I felt valued and invested in. She'd remember little things that mattered, birthdays, family events and really had an active interest in my career and performance. We rightly had high standards and wanted to make a difference for our customers. Sharon supported me in being the best I, and we, could be - something that I've always tried to stay true to."
"We worked together and with the wider Auto Trader teams, pushing boundaries and trying new ways of working. It wasn't always easy and if things were difficult or challenging we learnt to find a way through. Having someone supporting and championing me is something I've been hugely grateful and appreciative of and I definitely try to offer that to people I work with too".
Total support
Rebecca has three children and took six months maternity leave with each one. Returning to work meant juggling both work and the classic motherhood roles, and she says that having a role model who understood and respected that balance enabled her to enjoy a challenging, motivating, rewarding career. "At Auto Trader I've always felt supported as a mum," she says.
She explains that Auto Trader offers various options to help support women coming back into the workforce, including optional 'return to work' days: "People don't have to use them, but they can ease coming back into work, be it full or part time," she says. "I appreciate everybody's different and every situation's different, but for me it was about organisation and knowing the children were taken care of. This enabled me to be free to do what I needed to at work."
Rebecca adds that when she went back to work after her first child, her husband changed his hours to finish at 2:30pm three days a week so he could always pick up their child from school: "We still continue this today. We made a choice, so that I could pursue my career as my role took me all over the country."
As she concludes: "There's always that challenge when returning from maternity, the feeling 'Oh my gosh, the world's moved on', especially working in a digital tech business. You wonder if you'll be able to pick up where you left off? Are you still able to do it? All those typical female considerations, I guess. That's where company support is so critical, and we're committed to providing it so that all Auto Trader employees can flourish"