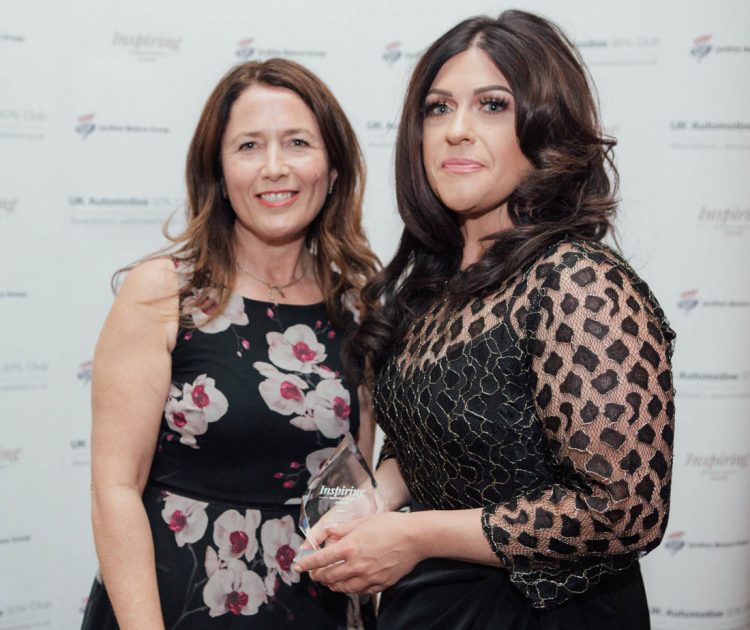 Lucy is responsible for shaping the customer experience and to ensure staff of all levels deliver unparalleled customer service.
In her role she implements and governs complaint processes to a fair and appropriate resolution, provides data analysis and insights into customer feedback to Brand Director, GMs and department managers, and helps ensure the division is upper quartile in all aspects of customer satisfaction.
Lucy joined the automotive industry just under five years ago, and in that time has made a significant contribution to driving gender balance. She holds monthly open forums with the divisional dealership teams where she provides the right environment for female colleagues to seek support and coaching/mentoring. Lucy also holds divisional Women in JMG events to bring female colleagues and allies together, built a relationship with a local school which she frequently visits to inspire future talent, facilitates management workshops to tackle issues around bias and inclusivity, provides mentoring to junior female colleagues, and created the Mercedes-Benz Women in JMG social media group.
On hearing the news of her award win, Lucy commented: "So much pride and gratitude washed over me, was this a hoax? I am not ashamed to say I cried – it is beyond soul warming to know that my peers view me as an inspiration. I was beguiled. One word: WOW!!"
Lucy explains the inspiration and motivation that has helped her through the years: "I have been blessed with truly great mentors and leaders who saw potential in me, even when I didn't see it in myself when I first joined the industry. My brand director Ify Madueke was paramount in helping me believe in myself and my attributes. Katie Flowerdew, who is Ify's PA has been a mentor, friend and a cheerleader when I needed it the most in some very challenging junctions within my career in this industry. 
"I am also inspired by our HR team, especially Clare Martin, who in my opinion is the definition of rock and roll! Her passion shines through for a diverse and inclusive workplace and she has created the platform within our organisation for me to know with absolute certainty – I can be myself. I may not be liked but I would rather be respected.  And I am also inspired by our CEO Neil Williamson who encourages us to challenge mediocrity – wherever you may perceive to find it. This company has provided me with so much growth in myself and encouraged me, how could I be anything but inspired?"
You may also be interested in reading: