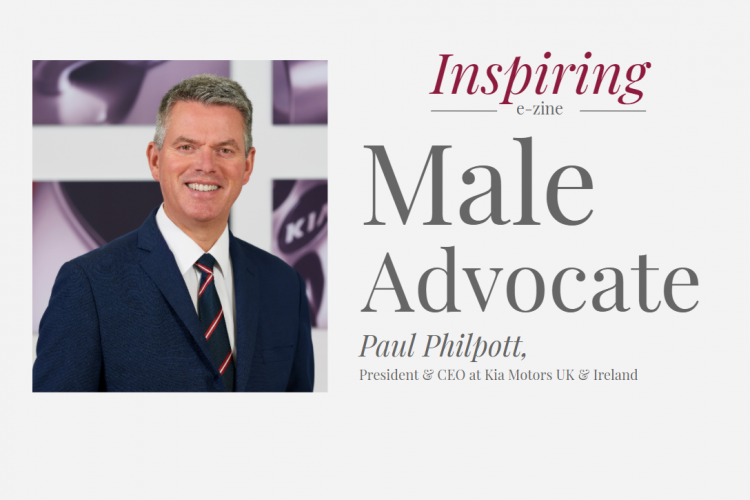 Why is the Automotive 30% Club important to you?
"It's really helping us focus on attracting, developing and retaining the very best talent irrespective of gender. For too long the UK car industry was seen as a "place for blokes" with too many tangible and intangible obstacles for women to make progress. The Automotive 30% Club is raising awareness, sharing best practice, and helping us drive through the real changes that are required for the long term."
So what have you done to effect change at Kia?
"We have focused on making changes in each of the four key areas identified as critical in the Automotive 30% Club framework, namely reaching out, welcoming in, pulling through, and holding on. We have taken steps to make Kia more attractive to more women, we have removed bias from our recruitment process, we are progressively pulling more women through the promotional pipeline (with a particular focus on "fixing the broken rung"), and we are taking steps to retain our talented women."
What changes have you been able to make to reflect that ambition?
"There is of course no silver bullet that will deliver immediate change, but for us the sum of the parts is making a real difference. For example, we have changed our flexible working policy to better recognize the different responsibilities and needs of our team, particularly of working parents.  We have also established an internal diversity group called 'Strive', which right now is solely focused on gender and the further steps we can take to speed up the pace of change. Whilst we have a long way to go, we are making progress – over the last 5 years we have more than doubled the number of women in management roles at Kia."
How have you made Kia more attractive to women?
"We have taken many simple steps to improve the way we attract, assess and recruit staff to Kia, making us more attractive to female candidates, and achieving a better balanced organisation.  We have also invested significantly as a brand to engage with women on a wider basis. We were, for example, the first commercial partner of the England Women's cricket team for over five years and used our sponsorship to actively grow the women's grass roots game across the country. We also extended our sponsorship of the FIFA World Cup to include the women's tournament as well as the men's and have proactively promoted our involvement in women's sport on a national basis. Over time I believe these activities are making Kia more engaging."
You have been active in school presentations as part of the Automotive 30% Club – why?
"It is very simple – we have a responsibility to excite young women about the opportunities for them within our fantastic industry. I actively support the Speakers for Schools programme and encourage all my senior team to do their bit to talk to young people. Additionally last year a group of our female leaders ran several workshops for local schools to promote careers for women in the car industry based on their real life experiences. This is something we will return to once we are allowed to visit schools again."
Once women are in your company how do you help them develop?
"We focused primarily on that leap to becoming a manager for the first time; something I referred to at the conference as "fixing the broken rung". To this end, we launched two new development programmes in 2019 – for Aspiring Managers and for Future Field Managers – to prepare people for their first managerial position. Of course, these programmes were open to all, but I am delighted that over half of the first cohort of participants were women."
The Automotive 30% Club believes that more allies, ambassadors and sponsors are needed amongst the men in this business. How are you supporting this?
"After your conference last November I shared my keynote presentation with the whole team to confirm our strategy on gender diversity and to promote greater equality across the organization. We have now established targets for all our senior team to encourage greater diversity in each function and I am encouraging all managers at Kia to engage with 30% Club activities."
So, finally, what do you feel are the benefits of a gender-balanced business?
"We are looking to grow our business by attracting new customers from all segments of the car buying population, whilst keeping as many of our existing customers happy and loyal to the brand.  As a company, if we fail to attract, develop and keep the very best people, with a proportionate balance of men and women at each level, then I believe we will be less effective at meeting the needs of our customers. It's as simple and fundamental as that!"