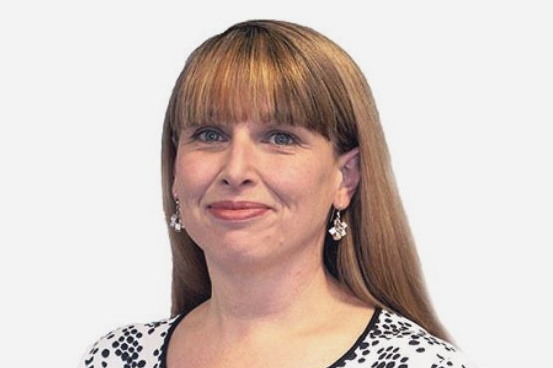 "We consider ourselves doubly challenged when attracting women to work for us," jokes Alison Ross, Platform & Operations and People Director at Auto Trader, explaining she's referring to the company's dual sectors of traditionally male-oriented automotive and technology. "However, during the past five years, we've made a concerted effort around diversity and inclusion, and we want to contribute positively to the automotive industry as a whole."
Alison has worked at Auto Trader for 17 years, seeing the company change from a magazine business to a technology company; in 2013, Auto Trader had printed its last magazine. The transformation resulted in a detrimental effect on the number of women employed by the company: "We lost lots of women as roles changed from being flexible, part-time, school-friendly roles to more tech-focused positions that unfortunately weren't as attractive," comments Alison. "That meant our gender balance went the wrong way for many years."
And as Alison explains, while it had migrated its revenues online, it wasn't yet a digital company: "We were just a company that didn't have any physical products anymore."
Focus change
However, she notes, the appointment of Trevor Mather as Chief Executive Officer of Auto Trader UK saw a real change in focus.
She explains that Trevor Mather's background in technology consultancy provided him with experience of some of the best digital businesses in the world, and he had a very clear view of the need to transform Auto Trader into a company with a digital culture and felt strongly that centring on diversity and inclusion was naturally part of that culture."
In addition, he wanted focus on placing women in leadership positions, on the Board, on the executive, and through all parts of the company. Alison adds: "It's often said that diversity and inclusion initiatives need to come from the top and it certainly did in our case, but we've worked very hard to bring the organisation along that journey with us."
Initial resistance
While there was some initial resistance to the new initiatives, Alison believes people are genuinely proud to work for Auto Trader and they simply didn't like the idea that the company they were so proud of could be unfair in the way it was conducted. As she explains: "There was some resistance to the idea that Auto Trader wasn't a level playing field, or that we were doing some things that were making it harder for women to come and work for us. People intrinsically didn't want to believe that of us."
She adds that bringing the organisation on the journey meant examining some of the ways it was set up that might have prevented women from feeling able to effectively manage their careers – such as flexible maternity leave or family time – that inherently made it more difficult for females to have a long-term career in the company. "That message has now very much gone," she adds. "And diversity and inclusion are central to our culture and we're delighted our employees have absolutely bought in."
Support on the journey
Throughout her career, Alison has experience of the male-dominated tech sector, having worked mostly in technology roles, generally on the infrastructure and operations side. As she explains: "For the vast majority of my career I've often been the only woman in the room. But I've also been lucky to have had, from the beginning, very good support from managers and men who championed me and have been incredibly supportive throughout my career."
"We've also had women who were very strong in sales, and I've definitely had some great role models in that area," she adds. "For most of my employment there weren't any formal mentoring programmes, but those role models offered strong, helpful, guiding hands on my journey, although not in a formal structured way. I'm proud that in Auto Trader, we've run company mentorship schemes for the past five years."
Petrol heads?
Auto Trader is based in Manchester, which has a thriving technical sector. Alison comments that women may see that as a more obvious choice, particularly for graduates, than automotive. "So, we've worked very hard to build an employee-employer branding in Manchester, in both technical and automotive," she explains. "You don't have to be a petrol head. We talk about the company's culture; how diverse it is and how we tend to employees."
On a local community level, Auto Trader is involved with various events, including Manchester Pride: "We've done it for about three years now, and I think our commitment and support for these types of vital events has helped give us a different profile. It gets people to think about us in a different way, one which is a much more accurate reflection of us as a business and a working culture, and that's been very successful."
Auto Trader's executive team could be considered unusually large by some standards at 16 people, yet it has a 50/50 split of women and men, and Alison concludes: "I've come from being pretty much the only woman during most of my career, to where it's now very often that in senior leadership meetings there's only one man and that's become absolutely normal. Now, if I have to go to another company for a meeting and there's not that gender equality… well, it's only then that I realise what we're achieving at Auto Trader is still unusual."