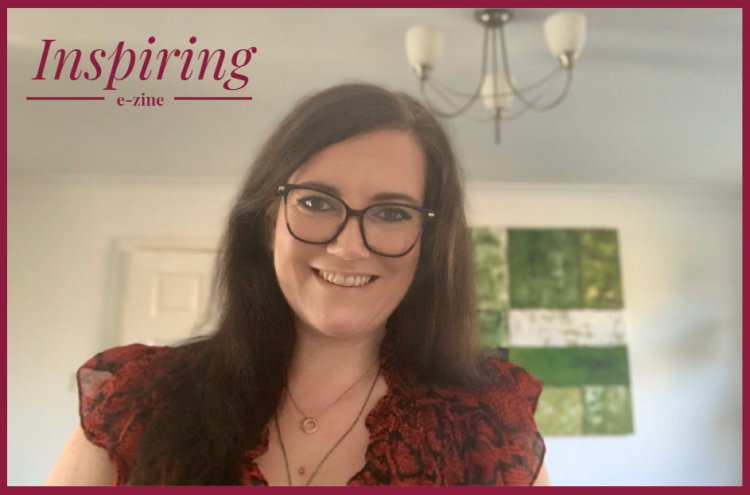 Fiona Duffy has worked in the automotive industry for 9 years and has covered numerous roles including: sales executive, Partnership Account Manager and most recently joining D M Keith Group in their brand new central digital sales deparment.
Passionate about mental health and supporting others, Fiona took action back in January to study to become a mental health therapist alongside her day job, with the aim of being able to support others facing mental health challenges within the industry once qualified.
We had the opportunity to catch up with her to find out more.
What has inspired you to train as a mental health therapist alongside your day job working in the automotive industry?
I've suffered on and off with my own mental health over the years, culminating in hitting my lowest point over the summer last year. My previous employer was supportive; they had in-house counselling once a month and have mental health first-aiders as well. Being field-based, I couldn't always access this and looked for support closer to home. It's really difficult to find talking therapies on the NHS without a really long wait. I'm lucky enough that I could afford to go private and found an amazing therapist near where I lived. It really made me think about our industry and how little we talk about mental health to each other. Also, with the hours that we work, it's not always easy to get the time off for regular treatment if you're not comfortable talking about it. I found a course that would fit in around my work and started my training in January. 
 Why is it important for you to help and support others facing mental health challenges?
Although the stigma around mental health is lessening, there's still a really long way to go and it won't improve until we're all able to talk about it properly and discuss it with employers and colleagues in the same way we do any other illness or long-term condition. I've experienced first-hand the effect that good quality care can have. I want to try to help with caring for your mental health as normal to talk about as making sure you get your five a day. 
Like the vast majority of individuals, this year has been quite the roller coaster! You were put on furlough and then were made redundant in July. How have you spent your time at home and what is next for you?
It has definitely not been the year I thought it would be! I moved house just before lockdown, lost my Nan and got put on furlough all within a month. Having my studying to focus on really helped with keeping me grounded when the whole world felt like it was spinning out of control! Keeping in touch with my family, friends and fellow furloughed colleagues at my previous employer were really important as well. There was always someone to talk to when I needed it. 
I found out I'd passed my first counselling course on my birthday in June, the day after I found out that I wouldn't be going back to my previous job and would be let go at the end of July. I ramped up the job search and met the new sales director at D M Keith who offered me a job in their new centralised digital sales department. I was able to be really open with the company about my studying and future plans and they've been really supportive. My next course will be taught at weekends, so it's been amazing to know that I've got the support of all the directors and I'll be able to have the time off to do it. It's great to be with a dealership group that are so encouraging about personal development outside of work. 
I've also recently launched my blog at fionakduffy.com where I'm documenting my training and giving simple advice of things anyone can use to care for themselves.
Once fully qualified as a mental health specialist, what do you hope to achieve within the industry? 
I want to focus my work within the industry. As I said before, it's so hard to get the time off when we work such long hours. Also, it's well-documented that men struggle with discussing their mental health and we all know that, for the time being at least, it's still very much a male-dominated industry! I'd love to be able to work with businesses and help provide a talking therapy service that is free at point of use for employees. Having a safe environment in which you can open up to someone who has experienced the same pressures and struggles as you is so important.
Why do you think it's important for automotive businesses to have mental health support available for employees?
I learned in my time with my previous employer that it is possible to provide an environment in which talking about mental health is a lot more acceptable. It's the first time in my time within the industry that I've worked somewhere like that and it's certainly something that many companies can learn from. In all departments, we're all under immense pressure to hit targets and maintain excellent levels of customer service. The vast majority of us all work very long hours as well and it means that a lot of people end up suffering in silence until they can't take any more. If businesses can support their staff through these difficult times, we'll end up with a happier, healthier and in all likelihood more successful industry!