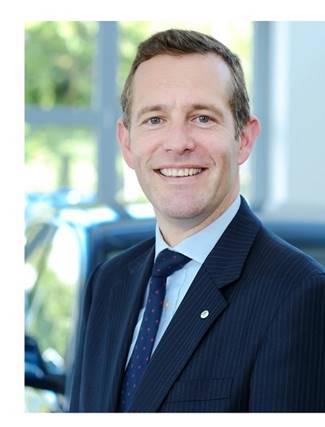 Warren is in his 15th year at the Volkswagen Group and has headed up the Group's #DrivenWomen and diversity and inclusion (D&I) programmes since their inception in 2015.
After graduating from Reading University with a Geography degree he found his passion for the motor industry working in Continental Tyres, from where he progressed to the VWG to pursue new sales and marketing opportunities. After a number of roles in Skoda, he moved to Head of Parts Operations.
As a father of three – including two girls – when the opportunity arose to add value back to the business he quickly seized it. A passionate believer in people and an advocate of seeking and developing talent from all, he was the perfect ambassador for the programme.
He says:
I have headed up the Volkswagen Group's #DrivenWomen programme for the past three years and am really proud to have seen it go from strength to strength.
Why bother?
Our business itself is diverse, with different brands, different functions and different roles and responsibilities, and it's important for us to be diverse to capture a wide range of knowledge and experience in our decision making.
Inclusivity is about welcoming everyone, regardless of gender, ethnicity, religion, sexual orientation or disability so that everyone feels welcome and can contribute to their full potential. We need to continue to
attract the best talent and to nurture and support the talent already in our business.
Give it structure
We have organised our activities under four key workstreams:
Inspire: Engaging with young people through school outreach and the Automotive 30% Club, and competitions for schools and undergraduates.
Develop and keep: Embedding coaching, mentoring and sponsorship programmes, while minimising conscious and unconscious bias through training and development. This workstream also 'owns' flexible working, and ensures support for returners after family leave to ensure no talent goes to waste.
Attract: Using diverse platforms and social media to educate people about Volkswagen Group and what it's like to work here. And all this underpinned by a robust internal and external communications strategy to ensure awareness.
Moving the dial
Our many actions and interventions to increase the number of females across our organisation are working: VWG's middle level female population has risen from 40 to 53% over the past three years, and female head of business and board level hires have gone up from 10 to 18%. Importantly for the pipeline, the Group has seen a significant rebalancing of applications and shortlists: 51% of our hires are currently female.
It's not a 'project'
But what's particularly satisfying – in addition to actually moving the numbers – is watching the 'programme' mature; we're now at a point where it's not a project or a niche activity for a few, but a BoM priority, well- understood by our staff as well as people outside the Volkswagen Group, and embedding as BAU, part of the fabric of how we do business.
Broadening our focus
In the past 12 months, we have also broadened our #DrivenWomen programme to cover a much wider Diversity and Inclusion agenda. National Inclusion Week will see us formally launch four Employee Network Groups, encouraging and supporting those with similar interests, concerns or backgrounds to come together and share their experiences, with the aim of deepening understanding of difference across the Group.
We have a way to go to call ourselves a fully diverse and inclusive organisation, but I believe we have made great progress on the road already and have a clear roadmap of where we're heading.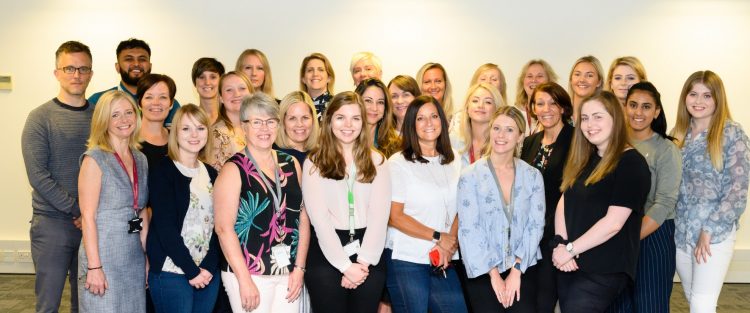 Volkswagen Group UK D & I team
Article by Volkswagen Group UK