Sibelle Reina-Abiodun, Customer Engagement & Analytics Manager, Audi, Volkswagen Group UK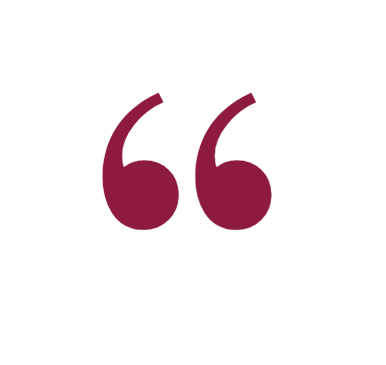 How long have you worked in the industry?
I have worked in the Automotive industry for 22 years, since 1997 when I started on a post-graduate placement with another manufacturer and I've been at Audi UK for 11 years now. In those two decades (makes me feel old now), I've held many different roles in Marketing, Sales and Customer Insight.
Describe a typical day for you
Typically, I arrive at work at around 8:30 in the morning after an hour drive up the motorway. Once in the office, I'm mainly working with colleagues in the team planning our Social Media and CRM activities for the coming week and months, supporting data or insight driven decisions in Audi, and liaising with stakeholders and management teams on how we move strategic projects forward. I also sometimes have my status calls with our agency partners during what I call my "mobile" office hours on the way home. Since I work flexible hours and finish before 5 pm to start my Mum time earlier, it's an extremely efficient way to use my time.
Who do you turn to for advice or support?
Not one person perse. I have a group of peers from this and previous roles that I go to for support or advice, but I also have a network of previous managers that I stay in touch with and whom I have used as a sounding board. Day to day, I rely heavily on my team for what I have termed "collaborative thinking". I work with some really intelligent and knowledgeable people in their fields, so we often arrive at solutions together.
What keeps you motivated?
Thankfully, I'm very self-motivated. That's easy. I'm working in Marketing, in a role that includes both creative elements and an analytical twist. This is why I studied Marketing and Marketing research because I love the science (applied Maths and Stats) which is so essential in Marketing these days. When you love your job, being motivated is easy.
If you could wind back the clock, what would you have done differently in your career?
Nothing. I know that all decisions that I have made were right at the time, and are the reason why I arrived at where I am today. Someone really early on in my
career told me that your career is a marathon, not a sprint and in the last 22 years I have approached it in that way. I have a few more miles to go yet.
What's the funniest thing that has happened at work?
Maybe not funny, but scary..!! I almost choked one day whilst laughing at something that happened in the office and one of my colleagues saved me. Makes a great anecdote now.
How would your best friend describe you?
I actually asked my best friends from Curacao (where I'm from) how they'd describe me and they said: "Intelligent, dedicated, goal oriented, responsible, loyal, caring, a bit quirky and loves to dance".
If there is one thing you could change about yourself what would it be?
I wouldn't change anything about myself, but I'd like to continue working on and improving my communication and influencing skills. This is so important in the world of business, and worth continued development.
What are your future goals?
Workwise, my goal is to continue to upskill myself in the areas of digital, analytics and marketing science in general. In my personal life, I have given myself the goal to "Do more of the things that I love".
Who in the world do you most admire, and why?
I can start with my mother of course who let a young 18 year old me leave a small island to go to University in the US, with no family or acquaintances there, and never showed how worried she must have been at the time. She cultivated an independent and adventurous streak in me which has been instrumental in my work and personal life.
In terms of an idol, I really admire Maya Angelou. She was a poet, writer and civil rights activist amongst other things, and wrote the poem "Still, I rise" which is worth reading. She's known for many things, but what I admire the most about her is her courage. Two of my favourite quotes of hers are "Success is liking yourself, liking what you do, and liking how you do it." And one that gets quoted a lot of hers as well is "I've learned that people will forget what you said, people will forget what you did, but people will never forget how you made them feel".