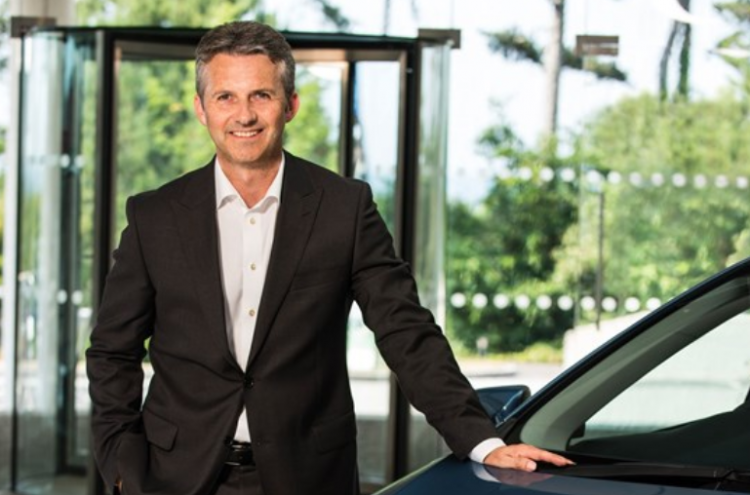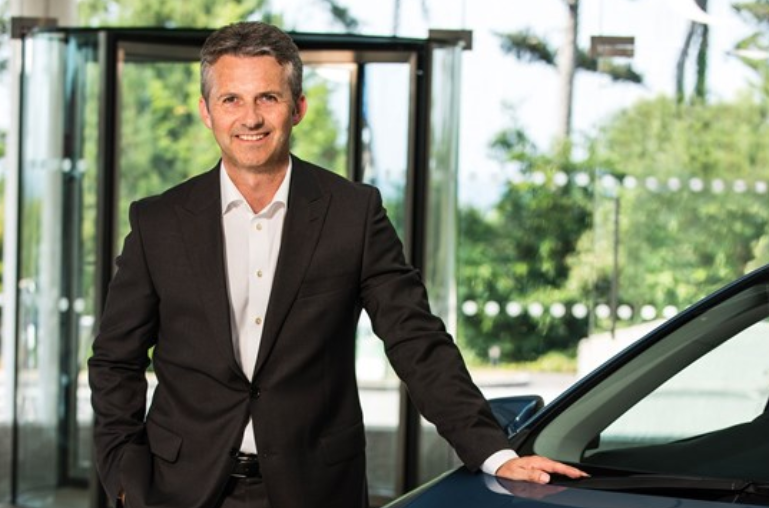 "It's clear we just hadn't been tapping into female talent," comments Paul Van der Burgh, President and Managing Director, Toyota (GB). "When you actually look at the contribution that women make, all of the commercial benefits are very transparent."
So, when Julia Muir approached Paul about the UK Automotive 30% Club, he didn't think twice. He cites how a more diverse mix provides increased innovation, the ability to reach different customers and have fresh ideas; immeasurable company benefits. "Getting the right corporate culture and employee mix requires us to really develop and expand our female leadership,' he explains. "I see that as my role."
Leadership alignment
He emphasises the critical importance of making sure the leadership team is aligned with the joint vision. "We created a Gender Diversity Plan in 2016. Everyone buys into it and inspires their team. If you don't do that, you're never going to make progress."
Managers and employees created a plan, called the Management Deal, that provides clarity on what a job entails, along with clear communication, coaching and support to every employee, and open performance, wellbeing and development conversations through the Toyota Talks programme.
"Historically, the industries haven't had many senior women, so if you're trying to develop talent from within, you've got to attract them," Paul says. "In three years, we've gone from just 2% of women at the senior level to 19%."
Changing the profile
Through other initiatives, such as Speakers for Schools, the company targets an equal mix of student placements and graduates. And vacancy profiles are being re-worded, as Paul explains:  "If you advertise for a salesperson, you won't get any female applicants. It's not an industry they want to work in, and they don't want to do something that says selling. But, if you advertise for a trainee customer consultant, then about 40% of the applicants are female because you're showing what the job could be. You're not frightening people with a stereotypical view of what the industry is."
The emerging managers' programs also aims to encourage more females into retail management, and Paul says 30% of the participants are high-achieving females. "We're changing the profile of the industry, showing opportunities in data processing, design and autonomous vehicle robotics; it's not only selling and mechanical repair."
He adds another big change is flexibility in working patterns, including a flexible window of a start and finish time between 8:00 and 10:00, and 16.00 to 18.00, and the option to work from home remotely at least one day a week. A recent survey showed that 88% of respondents said they have the same opportunity to work flexibly as anybody else in the company. Paul says he wants 100% of people feeling they can tailor it, "but it's a good start".
Personal brand
Mentoring is strongly promoted at Toyota GB, with Women in Business group meetings and participation in the 30% Mentoring Club, and Paul finds the feedback invaluable: "Mentees report being held back by either not having clarity on what's expected, or what they need to focus on to realise their potential or by a lack of self-belief or believing labels other people place on them."
He describes another initiative, Women on the Verge, which is fundamentally about women owning and changing the conversation about them. Paul explains the stages: "Perception, what is your personal brand? And I've asked that in my career at some stage and never understood why at the time, but I do now. So, it's about what you're bringing? What you stand for? And the internal conversation of what you say to yourself, giving yourself confidence, emotional resilience. And finally, talking about who you are, what you do."
Paul explains that making sure people are exposed to the commercial elements to do a job well will also help develop women's talent, through identifying potential and helping them realise it. "It's going to take some time to get that balance, but that's the beauty of the 30 by 30 programme [to have women in 30% of key leadership positions by 2030]. We've got 11 years, and based on the progress we've got so far, we should reach that."
Leadership perspective
"I look at the most inspiring leaders I've worked with, to see how they express their vision, their characteristics and leadership traits and competencies – and what can I take away from them, says Paul. His personal experience of a positive corporate culture with strong female leadership was in the United States: "My boss and my boss's boss were both females, and it brought home to me the benefits of a more inclusive culture because I learned loads from those two women as their approach was fantastic, they were very motivating."
He adds women need to see and aspire to leadership positions and they need to see women in those positions so that they know it's attainable and they can deliver exceptionally well. "As an industry, I'm convinced we'll be much more balanced in a few years' time because the skills are different and I think we'll be able to change the perception," he adds. "I firmly believe in this. I've seen it in action. A lot of the strong women I've known have been exceptional leaders, and they hadn't been held back. They'd been facilitated in the way anybody with potential would have been. They were appreciated for being exceptional leaders."
Reward, satisfaction – and fun
Toyota is among the top 25 Sunday Times best 100 medium-size companies, and Paul comments how the corporate culture makes it a great place to work with highly engaged people: "Because, without that, you're never going to be able to attract anybody, let alone women who might not be seeing the potential in the industry. For me, what's important is to provide the right conditions for everybody to contribute and thrive, get rewarding and satisfying positions, and also to actually have fun."