Friday 8 March 2019 was International Women's Day and once again, Top 10 Motor Retail Group, Marshall Motor Group celebrated the social, economic, cultural and political achievements of women.
The landmark day and social engagement programme coincided with Marshall's membership to the UK's Automotive 30% Club and the Group's commitment to achieve a better gender balance with the aim of filling at least 30% of key leadership positions with women by 2030 through a "30 by 30" strategy.
Engagement levels from Marshall's 106 dealerships were at an all-time high and the theme of #BalanceForBetter was supported by Chief Executive, Daksh Gupta and the 3,898 colleagues.
They say 'a picture speaks a thousand words' … it certainly does at Marshall Motor Group – check out that support!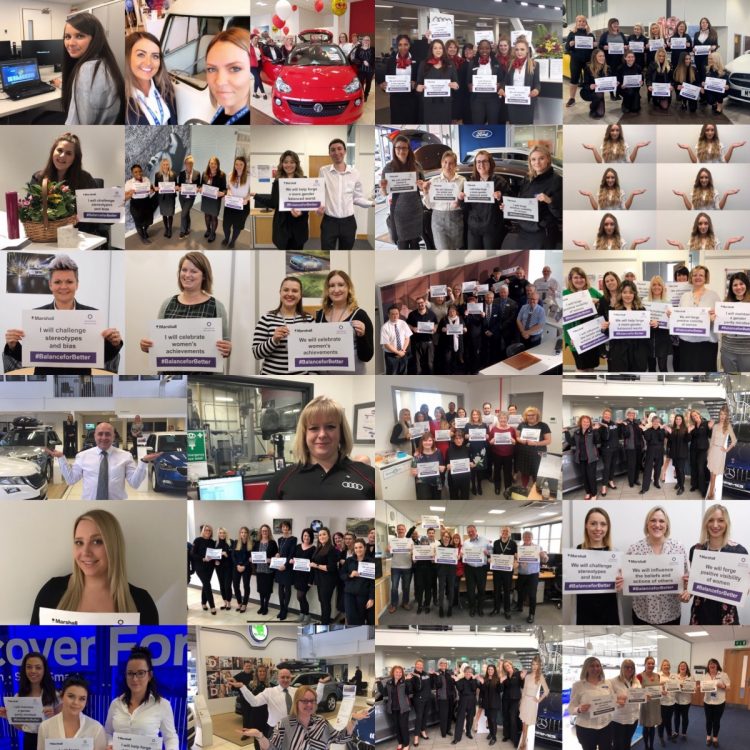 Source: Marshall Motor Group