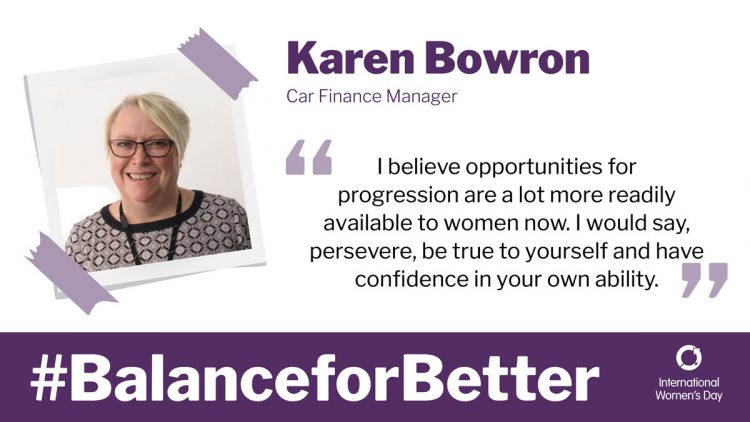 In celebration of International Women's Day,  we have been getting to know some of the many inspiring women here at Paragon. This week we spoke with Car finance Manager Karen Bowron.
How did you begin your career and what was the road you took to be in the position you are in now?
I have been in the motor industry for 30 years now, starting life as an Underwriter. I learned my trade, as they say, in my previous role with Forward Motor Finance (part of HSBC) joining Paragon Car finance in 1998 after 9 years with FMF
Have you noticed a change in the prospects for women in the workplace over time?
More recently, yes. I believe opportunities for progression are a lot more readily available to women now, both in Paragon and within the industry I work in, which is traditionally a very male dominated industry.
Have you ever experienced self-doubt and challenges and how have you overcome them?
Sometimes. It's about perseverance, believing in yourself and seeking guidance and support if you feel you need it.
What's it like to be a woman in a male dominated industry like finance, and what advice would you give to women wanting to succeed in their careers?
At times it is difficult. Sometimes you feel passed over or not taken seriously, but as I have said above, this is slowly changing. I would say, persevere, be true to yourself and have confidence in your own ability.
Article by Paragon