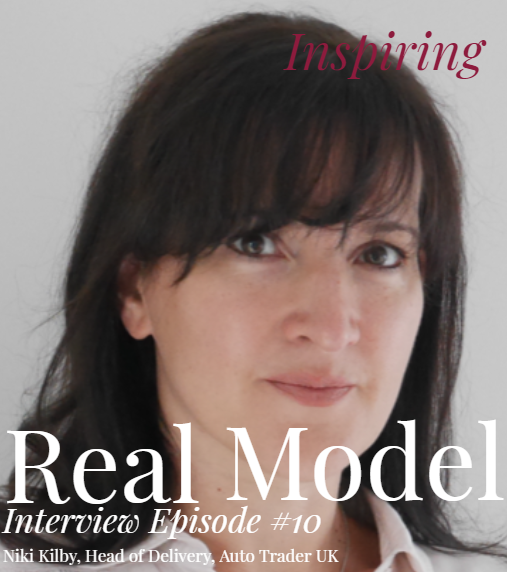 Niki Kilby, Head of Delivery, Auto Trader UK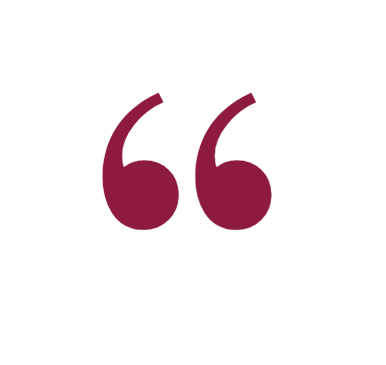 Describe a typical day for you
I have two young kids, a crazy commute and run a team of delivery leads across a range of initiatives and projects so there really is no such thing as a typical day. That's one of the things I love about my role, I can never complain about being bored!
I spend a lot of time with people, my role requires getting alignment across our business on the things we're doing and ensuring everyone involved is aware of what we need from them, can commit to doing it and has the support in place to get it done on time. This can be anything from informal chats, meetings with teams, facilitating workshops, webinars, calls with remote teams or more formal settings.
The rest of my time is spent getting plans in a good place, we work in an agile environment and do our best to avoid any bureaucracy but some things just need to be captured, visualising what we're doing, the direction of travel and what great could look like is important for people's shared understanding and is a part of the role I really enjoy.
What is the biggest challenge you face when trying to provide great customer service?
The team I look after are dedicated to providing the highest levels of customer experience for both our internal and external customers. However, we're also balancing many different demands and competing priorities, we often need to deliver something fast to fulfill a need for our customers and then move on to another priority. We need to deliver something that does the job well but also allows work to be done on other jobs being done well. It's a constant challenge.
Which jobs have you already done on your career journey?
I've always worked in and around sales and marketing. I started in Telesales for a local classified advertising paper and moved into a more operational role with Auto Trader around 10 years ago. So I've been responsible for sales, marketing, production teams, our old copy collector function that many people still remember and more recently our 'Go To Market' activities and our technical and commercial delivery teams.
What was your biggest success/ best day at work?
I've worked on a lot of big initiatives and my best days and biggest successes over the years have been the launch events for products we've worked hard on.
The feeling of relief and satisfaction when you see our teams excited about something they are about to take out to our customers is brilliant. It's even better when customers start engaging and giving positive feedback. I also enjoy the challenging days, when it's felt like a problem we need to resolve is insurmountable, but we work at it and find a way through. I enjoy hard work and like to feel like I've earned my keep!
What's the funniest thing that has happened at work?
Some of the funniest times I can remember are years ago when we didn't have quite such nice offices. A colleague was complaining about a scratching noise coming from the roof, after a few days I decided to investigate and re-assure her that it wasn't a ghost, so ignoring all health and safety advice and risk assessments, built a kind of chair/desk tower to be able to reach the ceiling tiles. As I still couldn't hear any scratching noises & wasn't convinced there was anything there I gave one of them a good shove. Out fell a nest, complete with a couple of pigeons who'd been happily minding their own business in our roof but who quickly started their bid for freedom and started flying round the
office. No pigeons came to any harm and it gave us all a welcome break from the call targets that day!
I also remember a ferret being lose in that office and having to find it, but I can't remember why on earth it was there!
Which 3 words best describe you?
Resilient, calm, driven.
If you could wind back the clock, what would you have done differently in your career?
Wow, that's a tough one. I don't really spend much time looking back, so I doubt I'd do anything differently. That's not to say I think I've done things perfectly, far from it! I've always enjoyed work and that's the most important thing to me, I spend a lot of time at work & it often takes me away from my family, so it's got to be something I love doing and can find the fun in. I would only want to go back and change something that I've spent time doing that didn't give me satisfaction, that I didn't think I was doing well or that didn't make me smile.
Who do you turn to for advice or support?
I am pretty self-sufficient and spend a lot of time in my car commuting – so I talk to myself, a lot! I also have a good network of people whose advice and input I value. I turn to different people for different needs. Sometimes you just want to have a bit of a rant about something (or someone!) and you know the people you can do that with, who will listen without giving you too much advice, it's rarely advice that you want at those times. On other occasions I'll hang out with my team for a bit and be reminded of what a great bunch of people I work with, their enthusiasm and passion for what they do can lift you if you're feeling a bit low. I've worked for Auto Trader for a long time and know a lot of people there, all great at what they do, so if there is a specific thing I need help or support with I generally know who to turn to. We have an incredibly supportive, caring and collaborative culture in our organisation so you are never far away from someone who will be more than willing to lend a hand or a shoulder to lean on.
If there was one thing you could change about your life, what would it be?
The constant conflict between doing the best I can at work and doing the best I can at home. I am very aware that the pressure I feel is entirely self-inflicted, but it doesn't make it any easier. However much the journey to equality in the workplace progresses, and in our house it's me who's out early and back late from work so I don't do much of the school drop off and pick up. It's still the case for me, and many women that I know, that we feel we bear the weight of mental responsibility for kids, being on top of all the school 'stuff' that's needed
and making sure everyone is as ok as they can be. It's probably not true but it doesn't change the way you feel.
How can we attract more women to join the automotive industry?
There is undoubtedly more work to do in automotive than many other industries, with an assumption that you have to love cars to work anywhere near them or that women don't know about cars? I don't love cars, I'm not hugely interested in them, but I know enough to do my job well and to understand what our Retailers and consumers are talking about.
My car gets me from A to B and is pretty comfy, it fits car seats in and can take a full camping load and bikes on the roof when needed. I couldn't tell you much more about it really. I know what I need from a car and I like a prestige brand for no more reason than I like certain shops more than others, even though their product inside the packaging is pretty much the same.
I work in automotive because it's an exciting industry that touches most people's lives in some way, there aren't many people you meet who won't have an opinion on what you do. It's an industry that's constantly evolving and dragging itself into a digital age. It's exciting, creative and full of characters I can't imagine meeting in many other industries.
50% of consumers are female and research would suggest its women who influence far more than 50% of purchases. This industry is waking up to that, you can see it in the TV ads that are clearly targeting women & the ads in magazines, the cars that are being designed with different purposes in mind, not just driving fast down winding roads with soft rock blaring out.
There's a huge opportunity for women to influence this change and make a difference to the cars we drive, the way we access them and the way we feel about them. We just need to open the door and welcome more women in, do the practical, 21 st century things that make any industry or workplace more attractive to everyone, not just women.