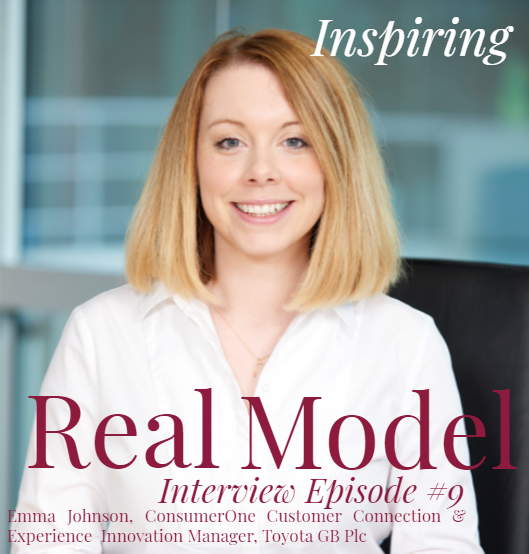 Emma Johnson, ConsumerOne Customer Connection & Experience Innovation Manager, Toyota GB Plc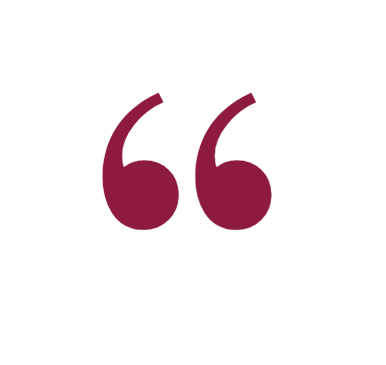 What is your job, and what does it involve?
I currently work in the ConsumerOne division at Toyota (GB) PLC as Manager, Customer Connection & Experience Innovation. The ConsumerOne mission is to work with all Toyota and Lexus teams to accelerate change, transform and improve the customer experience through insight and testing. I manage a great team to deliver
projects that aim to understand, prioritise and make changes to critical touchpoints in the customer experience. We talk directly with our customers, potential customers and our network partners to test, refine and roll out changes.
Many projects are focused on testing new and innovative solutions, for example a new ways to purchase or experience a vehicle. Each project requires collaboration across TGB, Toyota Motor Europe, our network partners, other Toyota companies and third parties so a big part of my role is bringing teams together and incorporating the expertise from all areas of the business. We ensure that we have clear success measures for each project, plus understand what it would take to scale and grow. Sometimes we test something and it doesn't work and that's OK as long as we learn and adapt.
What attracted you to working in the automotive industry?
My degree involved a two year placement and Toyota was one of the companies that came to visit the university before we submitted our applications. The breadth of roles that Toyota could provide to make up a really interesting career was a big pull (and still is). The placement I applied for in the systems department sounded like I would get to know lots of areas of the business and the dealer network. I didn't have any set idea about what I wanted to do so my main criteria was learning and variety and the role turned out to be a great starting
point for me. The idea of working for such a trusted brand was also really exciting and the people I met through the assessment process demonstrated the great culture at Toyota.
This might sound a little odd but there was also some fighting spirit within me that liked the challenge of being a successful woman in a traditionally male dominated industry.
Which jobs have you already done on your career journey?
I have had eight roles in the thirteen years I have been at Toyota. Following my placement in the systems team, I joined a team called Lean Operations. I supported projects that improved the customer experience while creating a more efficient and effective business processes. Next, I went back to systems as Manager, Product and Quality. I then moved to Product Marketing supporting the vehicle launch process, firstly for Lexus and then Toyota. Next up was After Sales. I spent two years in a field role supporting the network as After Sales Manager and then came back into an office to manage a new ecommerce channel before moving to my current role in ConsumerOne.
What is the biggest challenge you face when trying to provide great customer service?
We constantly look for new ways to improve the service our customers receive, prioritising the changes that will have the greatest impact on our customers. However, something that is inextricably linked is the employee experience – the people that deliver the experience for customers. Given the rate of change in the industry and roles likely needing to adapt too, we must put the same emphasis on their experience, ensuring they have the knowledge, tools and support they need to enjoy their role and deliver the best experience possible.
What keeps you motivated?
I love getting feedback from customers and our network partners when we test something new. Generally there's lots they love too but importantly the constructive feedback ensures we prioritise the changes that will have the greatest impact.
What do you to you relax and re-energise?
Yoga for relaxing, catching up with my friends and going on holiday (even if just for a couple of days) for re-energising.
If there is one thing you could change about yourself what would it be?
Slow down… where the yoga comes in!
How would your work colleagues describe you?
Determined, inquisitive, pragmatic
What's the funniest thing that has happened at work?
A memorable moment that was funny after the event; I fell down the stairs at work (totally due to me being clumsy) and I was so embarrassed. The embarrassment quadrupled when I had to be carried out – by a man who later became my husband!
What's the most important characteristic to have to work in your company?
Instinctively collaborative