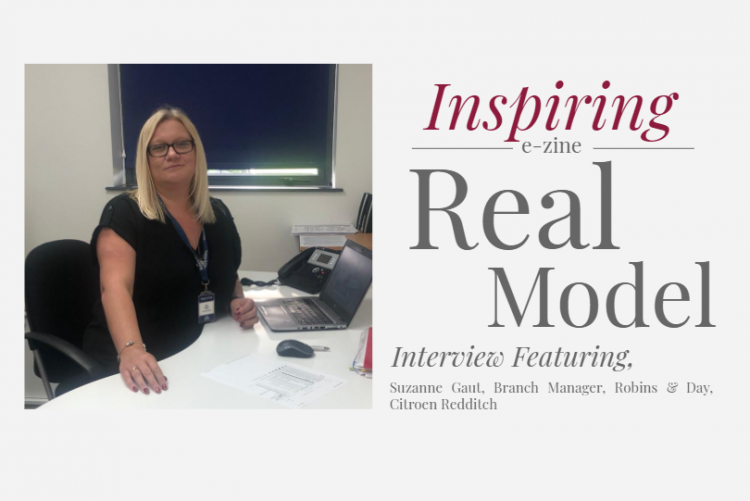 How long have you worked in the sector?
I am in my 23rd year of being in the motor industry, for a role that was designed to support me financially whilst I completed a distance learning degree with the OU I have not done too badly! The industry got under my skin so when the point came for me to decide to stick or go the only answer was to stick, and the key part for me it was not just about sticking with the industry it was also about sticking with my employer. My whole career in the industry has been as an employee of Robins & Day. I did, however, complete the degree although it took 7 years as it was completed part-time.
Briefly describe your typical working day.
Working in covid times has changed my day somewhat; I now aim to arrive at work for 7.45 so that I can carry out our health check and check-in process with the team. I then complete our first clean of the day before customers arrive. It has always been important for me to lead the team from the front so if that means a gents and ladies toilet clean then so be it. That is the only bit of the day which is regimented, from there the day becomes unpredictable and no two days are the same which is why I love the job, the team are revved up with the task for the day and off we go. We look as a team to maximise the hours in the workshop, the leads that come into the business, preparing for customer collections whilst carrying out our further cleans between the team. I seem to be on the go all the time as I also look after our used car stock so I need to ensure we have our 'shop window' retail ready. The website is our main lead generator so it needs to be on point. All this makes the days and weeks fly by.
What do you like best about your job?
I like everything about the job (except for the toilet cleaning but that is hopefully short lived). If I had to condense, I would say I love the responsibility of contribution and influence. I believe the group I work for have given me so much in terms of development and opportunity that I believe it is important to give back in terms of contribution to the result. It may be that we scrape a budget performance, we could smash it and we could even fall short – but important to me is the feeling that I have done all I can to contribute as much as possible to the end result each month. Second to that I love how I can influence a team to have the same drive, as a manager there is nothing more satisfying than taking an individual who wants to get better, progress and create their own career goals and help them achieve their full potential.
What are your future aspirations? 
I have career aims such as wanting to head a larger dealership and have a positive effect on the result but my main career aspiration is to always feel that I am making a difference not only financially but also to the members of staff I am responsible for. It has never just been a job to me but always a role where I can make a difference.
What advice would you give to your younger self? 
I would tell my younger self to go faster. When reflecting I perhaps held back on roles at times thinking there was someone better equipped than I was but with hindsight I can now see I had the experience and drive needed to take on those challenges. You don't need to know everything about a job before you take it, there can be learning whilst you go to develop in the role.
What advice would you give to women who are wanting to progress in the sector?
My Aftersales Manager is female, some of my best sales advisors have been female (I was pretty good in that role myself!), and I have worked with female financial controllers to name just a few of the successful females I have encountered during my time in the industry. All of these colleagues have had the same thing in common – a goal. This has driven them on, just like my own goal has driven me. If there is something that sparks your interest in the motor industry then my advice would be to give it a go and just like to my younger self go sooner and don't wait, Robins & Day are a fantastic example of a company that will support and encourage anyone who wants to progress. There is nothing better than seeing people grow and develop within an organisation so if you want to dip your toe there will be bags of support, coaching and training if that is what you want.
Where would you most like to be right now?
Where I should have been before Covid – in Florida on the Hulk ride in Universal getting ready to fly to Vegas to renew my wedding vows with Elvis on our 20th Wedding Anniversary.
What's your guilty pleasure?
Frankie Valli and the four seasons. I have never been to the West End to the see Jersey Boys on stage but there was a big tick marked off my bucket list when I got to see the fabulous Frankie himself in concert. At 84 it blew me away that his wonderful talent was still there and he had so much joy from doing what he does so well, not ashamed to say there was a tear or two.
What would I consider my best achievement?
Being a role model to my boys and feeling like I have done an okay job raising them. They know what hard work can achieve and the sky is the limit. They both know what they want to do in life, they are both kind and considerate and people tell me all the time what fabulous young men they are which makes me burst with pride.
How would you like to be remembered?
Simple – As someone who made a difference. It may be a small difference but if it had a positive impact on just one person that would be a goal achieved.