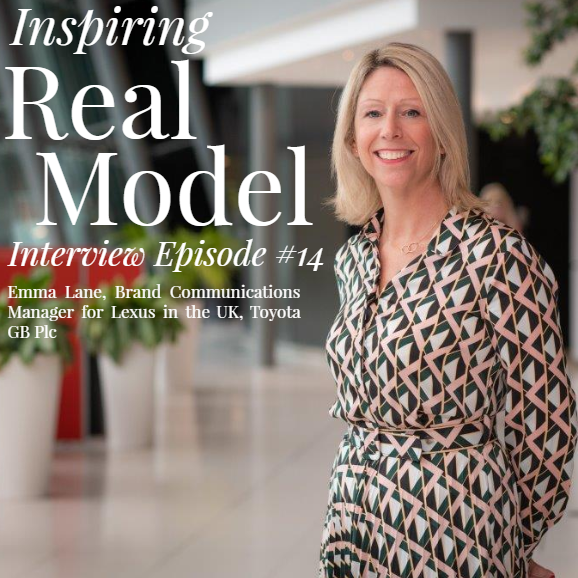 Emma Lane, Brand Communications Manager for Lexus in the UK, Toyota GB Plc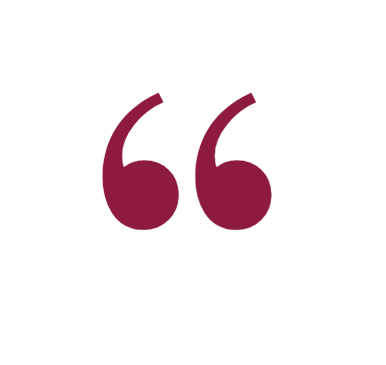 Describe a typical day for you
One of the things I love about my job is the variety and breadth of topics it offers every single day and the opportunity to work with so many different stakeholders. I can honestly say that I don't really have a 'typical' day.  I'm usually out of the house by around 7.30am in the morning.  
Generally at the start of the week I'll be heading in to our fantastic 'Eco Friendly' office in Burgh Heath, travelling in my Lexus RX L, for a day of meetings with my team and other internal stakeholders. I find driving a hybrid really relaxing and tranquil! I'll tune in to Heart or LBC depending on what mood I'm in. Other days I'll be heading in to London for a day at one of our partner agencies or media owners where we may be talking customer experience, marketing strategy, media or creative.  The topics are diverse and interest me enormously. Alternatively, I may be working with our own retailers, or with colleagues from our European Head Office in Brussels.  
It's important to me to get home at a reasonable time so I can have a couple of hours with my young children before bed time.  This normally means two hours of chaos and me attempting to get them to do their homework. If I'm not out at work or social events in the evening, then it's usually occupied with lots of what I like to call 'Kidmin' and some trashy TV for background noise.
What attracted you to working in the automotive industry?
Like many people finishing University, I wasn't entirely sure exactly what I wanted to do.  I did a four-year European Business degree with French which gave me the opportunity to live, study and work in France – as well as having lots of fun and drinking lots of very cheap red wine! One of the natural places this lead me to was to apply for the Graduate Schemes at French companies.  I was fortunate enough to get a place on Renault's Graduate scheme in the UK, which also gave me the opportunity to work at their Head Office in Paris. I was hooked after that. The variety appealed to me back then, as well as the
opportunity to market and sell something that is a bit sexy and most people can relate to.  I don't think I could get as passionate about marketing washing powder.
Which jobs have you already done on your career journey?
The graduate scheme gave me the opportunity to experience a number of different areas of the business including areas such as Network Development which at that stage I wouldn't have had the first idea about. I studied Marketing as part of my degree and always had an interest in what makes a Brand.  Marketing is my specialism and I've covered pretty much every Marketing discipline at some point in my twenty years, including everything from Brand Communications, sports sponsorships, Dealer Marketing, CRM, Research, Events, Media and Creative. But I think one of the most valuable roles I did was being a Sales Area Manager – it gave me experience working at the coal face of the business and understanding how dealerships operate.  It's important to be able to empathise with our Centre network and I feel the experience I gained in that role enable me to do that, even in my current role.
Can you name someone in automotive that is a positive role model for you?
Yes.  Dianna Mackinnon, Wendy Preston and Nahide Crisp are all women that are running fantastically successful Lexus Centres.  Consumers perceptions about our industry are still hugely formed by the interaction at a Centre level and I would love to see more women across our network at all levels. I still sit in too many meetings with the network where there are just a handful of women in the room.
What are your future goals?
To see the Lexus brand go from strength to strength.  It is a very special brand with a really clear vision and I'm really passionate about it being a success. Personally, my future goals include keeping up with the pace of change in our industry and making sure I continue to learn so I'm equipped to deal with the auto sector of the future but also managing teams of the future.  Skill sets are changing and I want to keep myself educated to manage effectively.
What keeps you motivated?
Enjoyment and working with great people are key to keeping me motivated.  When the fun and enjoyment stops, you know it's time to move on.
If there is one thing you could change about yourself what would it be?
I'd like my inner voice to slow down a bit.
Which 3 words best describe you?
Determined, pragmatic, committed
What's the funniest thing that has happened at work?
When I was working in the Toyota Comms team, I worked on an Aygo campaign called Go Your Own Way.  This involved going on a shoot with four of the most fantastic drag queens at various locations around London and Manchester. The highlight was getting pulled on stage in a club in North London on a Monday evening by 'Stella'.  It just wasn't my average Monday evening!
What's the most important characteristic to have to work in your company?
Being able to challenge – in a respectful way. It's one of the key elements of our Toyota Way Corporate Culture.