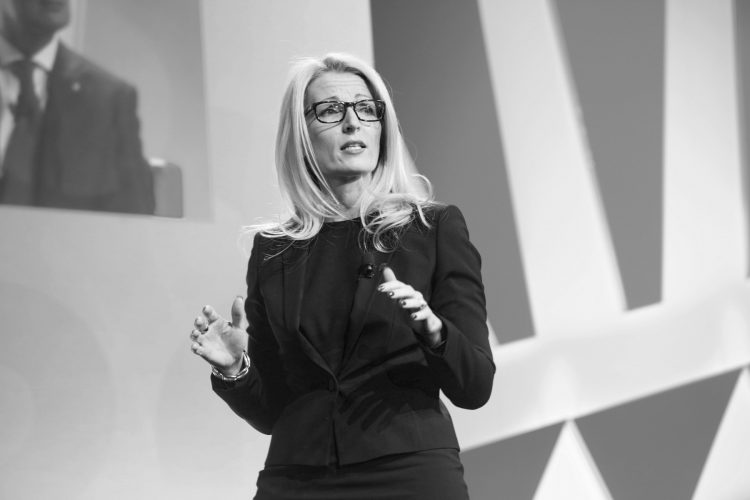 It was recently reported the 30% target has been reached in the UK's top 100 companies; that 30% of FTSE100 directors are women. This is both a moment to celebrate as it demonstrates change can happen, yet also casts a shadow on those businesses which are yet to achieve this. And we know from listening to Julia Muir, founder of the Automotive 30% Club who spoke at our recent Women in JMG event, that some businesses are further behind than others.
Change can only happen with less talking and more action. And for this, we need our male colleagues because the current sad reality is that there are not enough women at senior level to lead the charge on their own. What has worked well in the world of FTSE companies, is that the target has helped to motivate male-dominated boards into taking action, almost to the point of making it competitive.
It's crazy to think that a target had to be set in the first place, but without it businesses would likely skirt around the challenge of making change. Yet for those boards and Chairmen (yes I say Chairmen because in 2010, 99 of the 100 FTSE100 chairpersons were men), achieving the 30% target has significant business impact. Findings from the World Economic Forum show organisations with women in senior positions globally outperform those who don't by 34% in profit terms. In addition, a minority voice is not heard until it reaches 30% of all representation; only then can it start to influence culture and dynamics.
As a female leader I've learnt not to be deterred off-course when it comes to making change a reality. This belief was backed up at our recent Women in JMG event where Lynda Ennis, founder and Chief Executive of the executive search firm, Ennis & Co. Ltd, gave a rousing talk about the challenges she has faced and overcome throughout her career in many male-dominated environments ranging from IT to recruitment outsourcing before achieving her aspiration of owning her own business.
Her awe-inspiring career has taken a lot of hard-work and commitment. She spoke about how, at times, she chose to make lateral moves within a business or between organisations rather than always chasing the next move up and how this enabled her to broaden her knowledge and feel confident to take the next step in her career. In her words: "You have to dig deep sometimes. Find out what's important to you and hold onto it. Have fun doing it and don't forget to laugh."
As well as rallying senior male colleagues into helping make change, women also need to help other women. In the words of Julia Muir, we should 'Lift as we rise', so as our careers progress, we should support others and help them to progress with us. This was accompanied with the 'Plus Two' rule that if senior leaders of any gender help just two women up the career ladder, then we'll double the chance of more women reaching senior positions.
While we're trying to attract more women into the automotive industry and aim to get more women in management roles, we appreciate that being the best version of you, means different things to different people. Not everyone wants to be a CEO or a manager; for some family and home life may be the most important driver and provide much more satisfaction than any job title could and that is okay! Success comes in many different forms and only you
can decide what 'having it all' means to you.
Although we are making great steps forward; currently 28% of our managers are women, there is still a long way to go before we have true equality within the workplace, so it's more important than ever to support each other. Feedback is a gift. If you see someone doing a great job, compliment them on it. If you notice someone lacking in confidence or struggling with something, ask if you can help or give them a bit of a boost. By looking out for each
other and forming a supportive network, we can help women feel empowered to be the best version of themselves.
Source: Clare Martin, HR Director, Jardine Motors Group