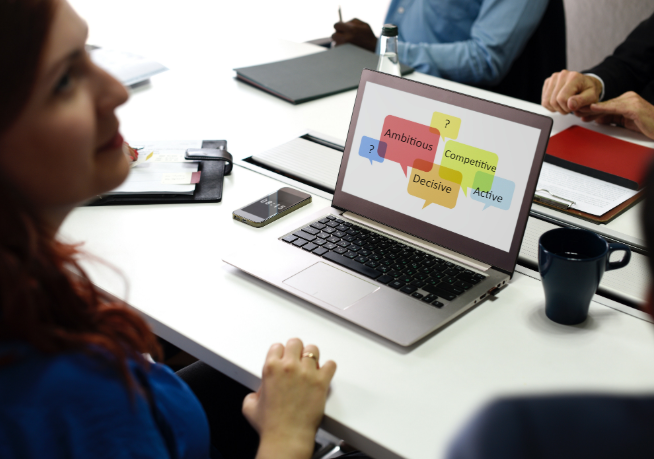 One of the reasons women don't apply for jobs could be that perhaps the jobs are described in such a way that we simply don't find them appealing.
A gender decoder app has recently been launched that suggests certain words used in job adverts are likely to trigger different reactions from men and women.  It classifies job adverts using the words "Active", "ambitious", "competitive", "decisive", and "determined" as masculine in tone, and asserts that the ad will appeal more to men. Ads using the words "committed" "empathetic" "honest" "loyal" and "responsible" are defined as feminine in tone, and so more attractive to women.
Some employers have found that changing a job title to reflect the people or creative skills part of the role, e.g. from sales executive to "customer consultant" or from plain engineer to "design engineer", leads to more women applying. "It sounds simplistic, but women see themselves as creative or as 'people' people," said Helen Wollaston, chief executive of WISE (Women In Science and Engineering).
The language used in the advert, particularly in traditionally male dominated sectors, could be putting you off from applying.  So you must decode the job description.
Try reversing the words with masculine associations to see if they really are describing you. If you don't think you're ambitious, are you saying that you think you are actually lacking in ambition? Probably not – it's just that "ambitious" or "competitive" could seem to you to be describing the type of person that might sell their own grandmother to achieve their personal goals, and you prefer to see yourself as more "committed" and "loyal".  However the person writing the job ad probably doesn't want the grandmother salesperson either, and definitely wants loyalty and commitment, it's just the way they are used to describing someone that wants to progress in their career.
If not "decisive", are you saying you are in fact "indecisive"? I would argue that there certainly isn't a day goes by when you don't make swift yet balanced decisions or show true determination, particularly if you're a mother!
Employers must try harder to explain what they are looking for in more gender neutral language, and women need to be aware of the "baggage" we associate with certain words, and we should not let it put us off from accessing great job opportunities.
I will continue to encourage our member companies to think carefully about the wording of their person specifications and job descriptions.  In the meantime, please do translate them into your own language, to see that you most likely do have the right qualities for a job that may be far more enjoyable than it first appears.