We are building a volunteer network of UK Automotive 30% Club members, including all employees up to CEO level, to take part on out reach to schools to encourage girls to join the sector. A great way to get involved is through our annual Inspiring Automotive Women day, and here is Rebecca Clark from our partner sponsor Auto Trader explaining what a fun and rewarding experience it is.

Please sign up to be one of our volunteers by registering to the Inspiring pages of our website here.

I shall look forward to meeting you at one of our events soon!

Julia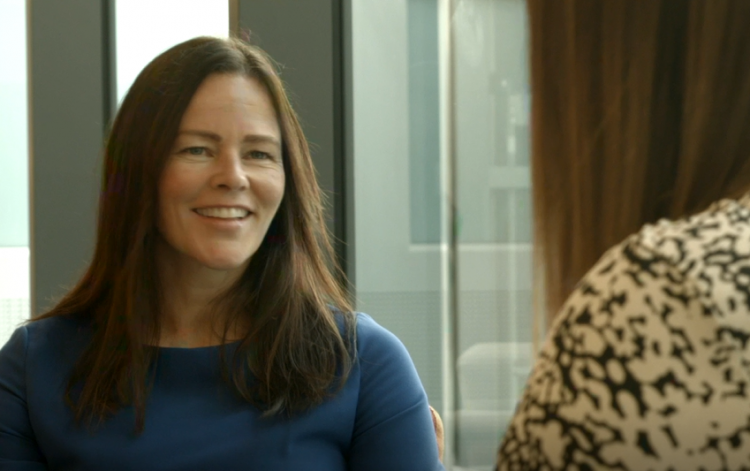 Volunteering at the IAW day in Barnsley last year was my first real introduction to the 30% club. It was a great opportunity to witness first-hand the passion from those supporting in terms of genuinely helping young pupils with their personal learning journeys and thinking about their future careers. The students enjoyed hearing about the car market and that there were many different opportunities available to them and had some great questions to ask!
The best part was spending time in the classrooms, talking with the children as they set about the tasks given – Writing a social media advert has never been so simple! It was great to understand how their minds worked in terms of what a car is, what owning one would mean to them (if they wanted to at all!) and the role of social media. Some great kids from all backgrounds – brilliant to have the opportunity to hear their stories, their ambitions and some real entrepreneurial ideas.
I'd thoroughly recommend taking the time to be involved on the day if you can. Sometimes it can be hard to take a day away from the office given all the typical activities required in our roles but it's definitely worth it. Whether you're on stage sharing your stories or getting involved in the classroom, I'm sure you'll find it a very rewarding experience… And more to the point – it felt like the children thought it was great. Their comments were just brilliant and they weren't just about the awesome cars outside!
Enjoy! – Rebecca Clark, UK Manufacturer & Agency Director at Auto Trader UK