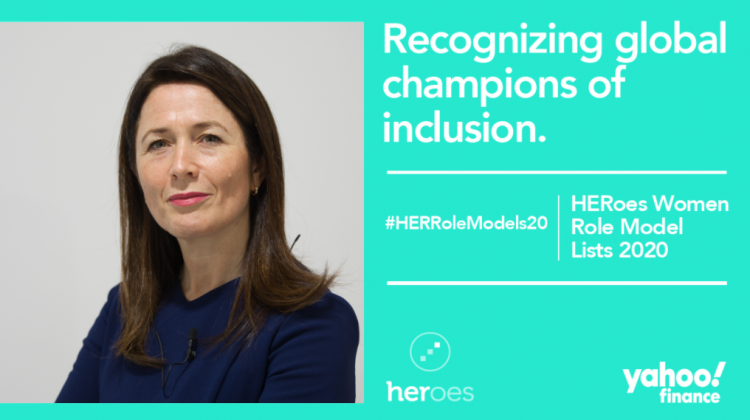 We're so pleased to confirm our Automotive 30% Club Founder, Julia Muir CEO of Gaia Innovation Ltd has been named in the HERoes Women Role Model Executives List 2020. This is the fourth year that we can celebrate that she has been listed! 
The global HERoes Women Role Model Lists are produced by INvolve and showcase leaders who are championing women in business and driving change for gender diversity in the workplace across the world. Representing multiple sectors and industries, those on the HERoes Role Model Lists have not only achieved success in their own careers but used this to actively strive for more inclusive workplaces. 
It's great that Julia has been recognised amongst such a strong global peer group for the activities she designs and leads for the Club, but she is keen to point out that amazing progress is being made by our game-changing members who are achieving great things and collaborating in a way rarely seen in the sector.
Julia comments:
"I'm absolutely delighted to be recognised in the HERoes Role Model Executive list again this year for my efforts to encourage Automotive 30% Club members to build winning gender-balanced businesses and proud to be named alongside so many incredible women who are working to lead and create a diverse and inclusive workplace. I founded the club and lead the campaign, but it's our members who are making great progress and taking the necessary action to end exclusion, create inclusive cultures and achieve our shared goal of 30% of key roles to be filled by diverse women by 2030. As our campaign goes from strength to strength I hope that we can welcome even more members to the Club and truly change the game in the sector."
To see the full list of winners click here