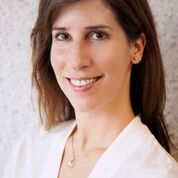 Liz Dimmock - Founder and CEO, Moving Ahead and Women Ahead
Liz Dimmock has dedicated her career to bringing about positive tangible change through leadership, coaching and mentoring. Looking for more meaning and purpose, she channelled 16 years of corporate experience – at KPMG, HSBC (Global Head of Coaching) and GP Strategies (Managing Partner) – into social impact organisations Women Ahead and Moving Ahead, which she founded in 2014. She also became the first woman to cycle the entire route of the Tour de France in 2012, strengthening her deeply held belief that diversity and equality benefits women, men, business and society.
Liz's work creates partnerships between and within the worlds of business and sports, using mentoring, leadership development and consultancy to improve workplace diversity and inclusion. Her commitment has seen Women Ahead become delivery partner to the world's largest cross-company mentoring programme created by the 30% Club, for which she's a proud ambassador. Liz was awarded a British Empire Medal in the Queen's Birthday Honours 2019 for services to gender equality.